Over the last several years, I have undertaken a number of projects on the subject of drones (Unmanned, Aerial Vehicles, or UAVs). For the sake of convenience, a number of links and relevant information for a selection of these projects is collected here.
I have given several talks about the drone projects, some of which are available as videos online: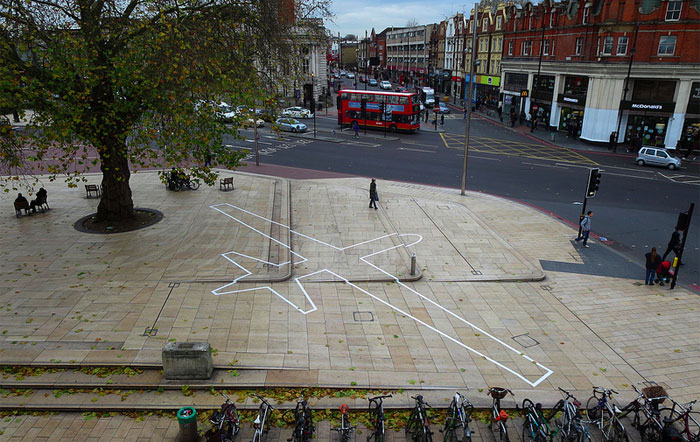 Drone Shadows
The drone shadows are an ongoing installation series of 1:1 outlines of military drones, drawn in public space around the world. This project has also been open sourced, allowing anyone to create their own shadow.
Anyone can make their own Drone Shadow using the Drone Shadow Handbook [CC-licensed PDF].
Photos of the Drone Shadows: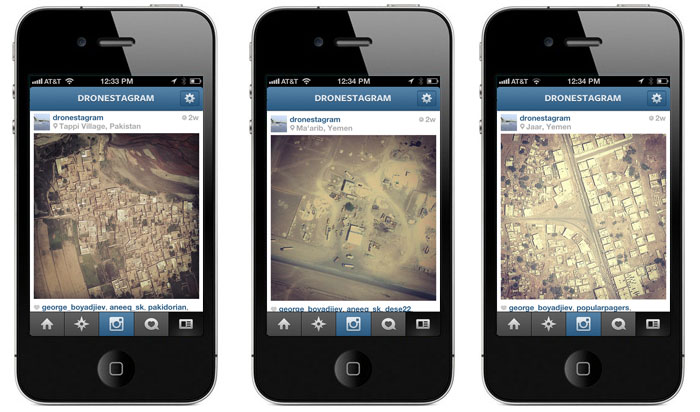 Dronestagram
Dronestagram was a four-year project uploading the landscapes of covert drone wars to Instagram, Tumblr, and Twitter.
There is an introductory blog post explaining the methodology, and an essay talking about the effects and impact of the project.

Watching the Watchers
Watching the Watchers is an ongoing image series documenting the appearance of drones in publicly-available satellite imagery. The full series is available on Flickr.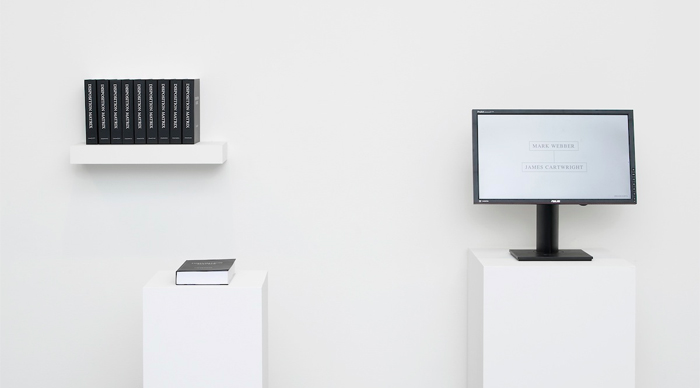 A Quiet Disposition
A Quiet Disposition is an online, intelligence-gathering database, which mimics the actions of the Disposition Matrix. The full database can be explored online. It has also been presented in galleries and museums as a set of books and a live animation, and as a printed newspaper, The Remembrancer.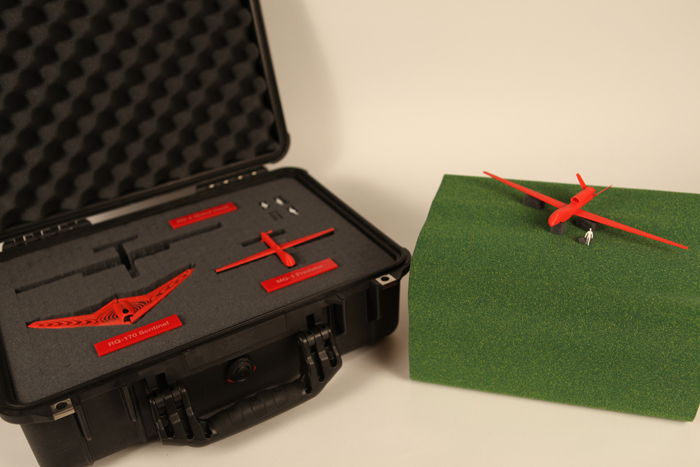 UAV Identification Kit 001
The UAV Identification Kit 001 is a set of recognition models for drones. It was created as part of a residency at the School of Visual Arts in New York, investigating unmanned aerial vehicles and the material traces of 3D printing. There is a blog post explaining more about the project, and more images at Flickr.
One Visible Future
One Visible Future is an ongoing blog documenting my research into visibility, legibility, agency, and drones.
In particular, I have written there about 3D printing drones, the use of vernacular drone images and models in protest and popular culture, and the surprising origins of the most popular drone image in the world (Part One and Part Two).