The Drone Shadow Handbook is available for sale. You can also download an electronic copy for free below.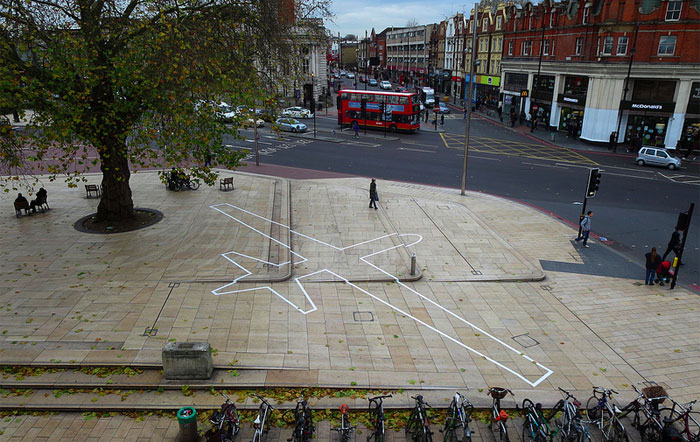 Last week I drew a Drone Shadow, number 006, in Brixton, London, for the premiere of Jeremy Scahill's investigative documentary Dirty Wars. The work was commissioned by Picturehouse and Britdoc, who are distributing the film nationwide. You can read more on this site about the previous Drone Shadows in Istanbul, Brighton and Australia, as well as in Washington DC. There are more photos of the Brixton shadow at Flickr.
Dirty Wars is an excellent and powerful film investigating America's covert wars in Afghanistan, Pakistan, Yemen, Somalia and elsewhere. Scahill visits the communities and families affected by the ever-expanding policy of special forces actions and drone attacks outside declared theatres of war, and digs deep into the politics and policies behind America's version of 'total war'. It is currently touring the UK and I urge you to see it – you can download it from the website if there's no screening near you. I'll be taking part in a discussion of the film at the Hackney Picturehouse this weekend.
As well as the Drone Shadow installation, I created a projection for Picturehouse which is touring the country with the film. It has so far appeared in London, Edinburgh, Glasgow, Newcastle, York, Liverpool, and elsewhere.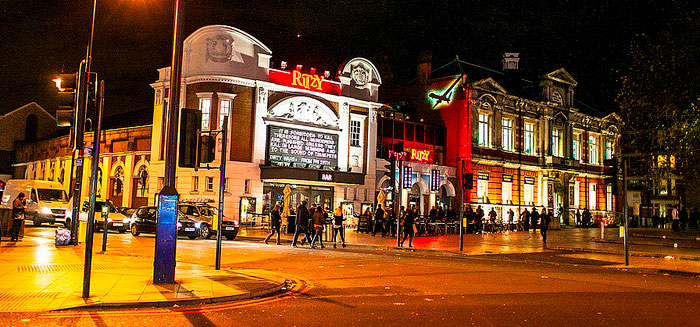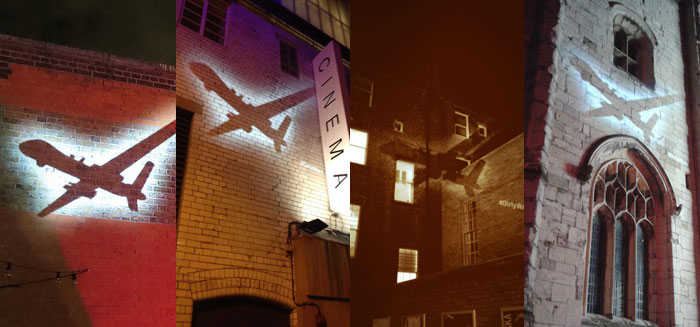 The Drone Shadow is a piece of public art, undertaken in public space, for the purpose of public debate, originating in work performed at public protests. For some time, I've wanted to open up the project, so that anyone can draw one. With this in mind, I've created a handbook, which gives guidance on how to draw a drone shadow, including advice on measuring and materials, and schematics for four of the most common types of drone: the Predator, Reaper, Global Hawk, and Hermes/Watchkeeper.
Please consider supporting the Drone Shadow project by purchasing one or more printed handbooks: Buy Drone Shadow Handbook.
You can also download it free here: Drone Shadow Handbook [PDF, 572KB, CC BY-NC-SA] ↓
See the full handbook at Flickr →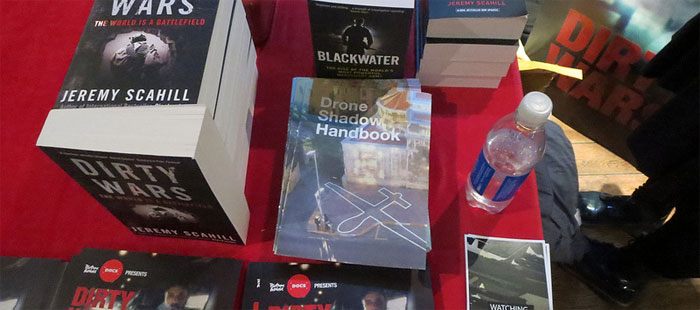 For Dirty Wars, Britdoc and Picturehouse printed 2000 copies of this handbook (above), via the ever-excellent Newspaper Club, which are being distributed at screenings.
Several Drone Shadows have already been drawn based on these plans, including one in Detroit's Eastern Market for The Gallery Project's 'Drones' exhibition (installed by Lea Bult) …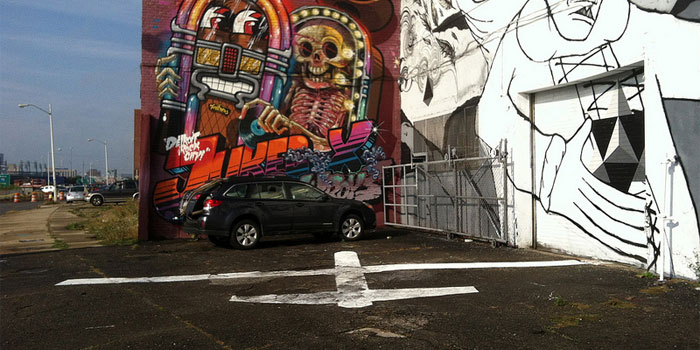 … and several around São Paulo, Brazil, as part of the IV Mostra 3M de Arte Digital (these are Elbit Hermes drones, in use with the Brazlian airforce – which has used them to film football matches. A variant, called the Watchkeeper, is currently on trial with the British Army):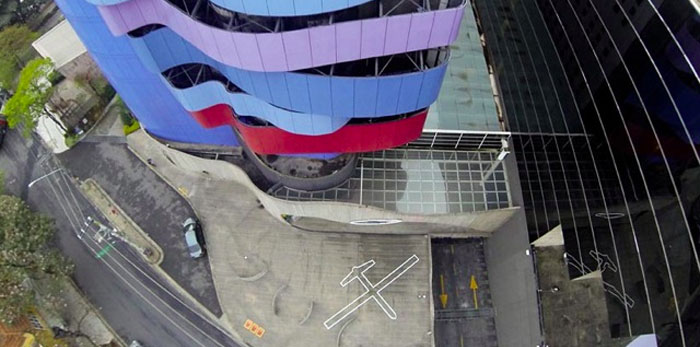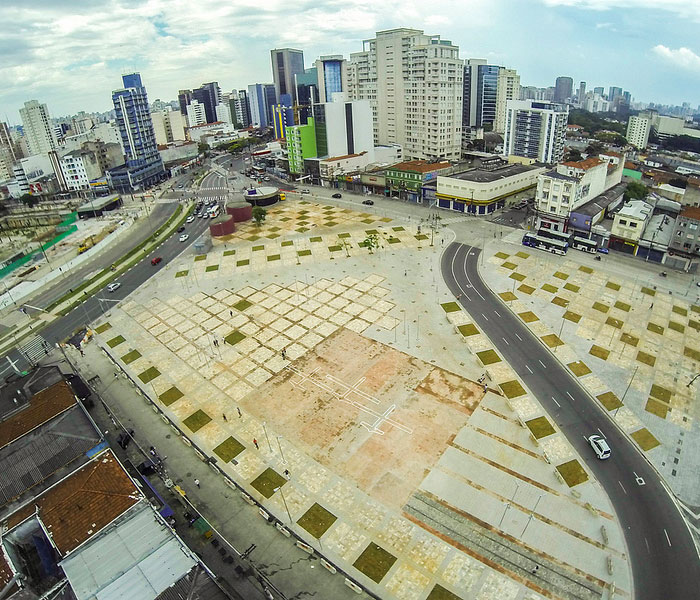 If you do use the plans to draw your own Drone Shadow, please have a read of the handbook, let me know about it, and send any feedback you have.