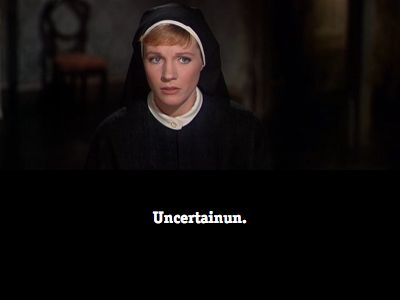 Matt Webb, of Schulze and Webb, gives this explanation, which pretty much nails it:
A book is designed and manufactured… We discover a book, somehow. We wish for it. We select it, maybe out of a possible half dozen alternatives. We purchase it, then show it off. We discuss it, reviewing it if it's great or if it's terrible. We might sell it on.

A bookstore on the street, a traditional bookstore, now seems quite inadequate. Or at least, inadequate before they started doing evening book talks, supporting book clubs and having employee recommendations. But inadequate—it's really only optimised for purchase.

Amazon's success could be seen less about the convenience of being online, and more about the fact it is present in more of your moments of engagement with a book.

Amazon understand that we live alongside books. We cross paths with them at all of these points. If Amazon can be present in more of those, we like Amazon more, we encounter them more, and they do better.
Anyone want to argue with that? There's a lot of work that needs to be done in making sure Amazon doesn't become the next Tesco/Wal-Mart and control every aspect of our lives (The Book Depository's redesign is a small step in the right direction), but if you want to understand why traditional bookshops are failing, why in response publishers are being squeezed until the juice runs clear, and why Amazon seems to have so effortlessly inserted itself into the world; well, there you go.
This quote comes from a talk on Interaction Design. You can read the whole thing here. It'll explain the picture at the top, too (which is Matt's).
Why am I reading blogs and wikis and transcripts about Interaction Design and Planning and hacking (the good kind) so much lately? Well, it's because I'm no longer involved in the acquisition, manufacture and distribution of books – publishing's industrial age – and I'm trying to understand how we create, connect to and communicate literature – particularly, without just creating more ads. Book 2.0 is now my day job.
Once again, I point back towards booktwo's opening statement, which I always re-read when I'm not sure what I'm doing. The need to think clearly and openly about these issues, and break from the past. Lagerfeld's dictum: "Throw everything away!" I'm not quite going to do that, but I admire the sentiment.
"If some Javanese sorcerer or Native American shaman possesses some precious fragment I need for my own "medicine pouch," should I sneer & quote Bakunin's line about stringing up priests with bankers' guts? or should I remember that anarchy knows no dogma, that Chaos cannot be mapped–& help myself to anything not nailed down?" – Hakim Bey