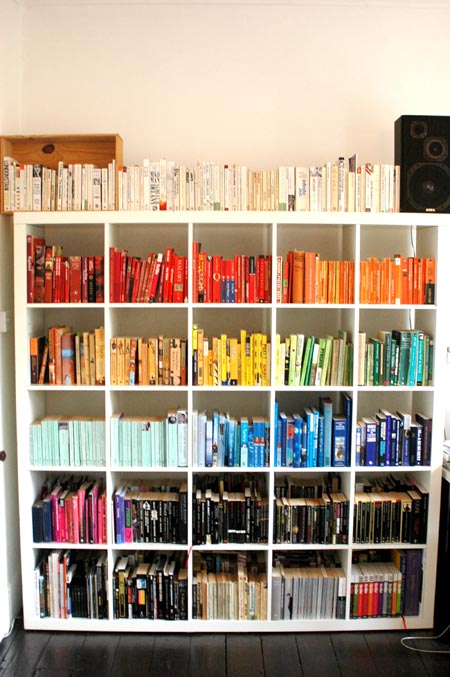 Whenever I have the discussion with people about the future of literature I run into a brick wall: "But I Love Books."
Well, so do I: here's proof, if it was needed – the fruit of my Saturday. After months of having them stacked untidily around me, they're back where they belong, out, accessible – and gorgeous.
I did try thinning the collection, going through the lot in the hope there would be some in their I could bear to part with. I ended up chucking three old guidebooks and a couple of unread proofs. I am incapable.