Just a quick note to say that the good people at Playful asked me to speak at their one-day event all about games and play on Friday 30th October, at Conway Hall, London.
I don't know much about games, so I'll be talking about books. Surprise! But they will be playful games, or playful literatures, or playful ways of constructing literatures… or something.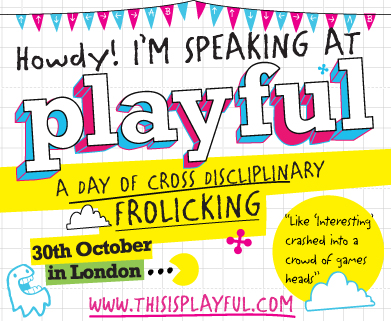 UPDATE: due to a previous speaker on the same subject, I didn't talk about books, but about AWESOMENESS, MAGIC, and a computer made out of matchboxes. You can read the full talk, with slides, at shorttermmemoryloss.com/menace/.