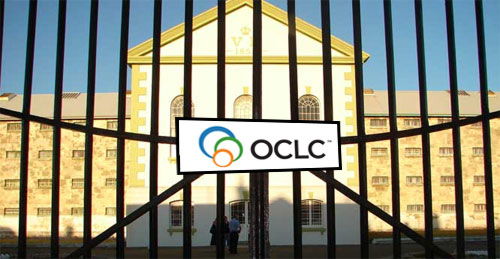 A couple of months ago I was doing some research into various sources of book data, and one of the things I was interested in was seeing if it was possible to hook into local library data. For example, if I was building a site that contained lots of book info, it's easy to point to a place to buy that book online, and there are increasing ways to find things if they're in your local bookshop (e.g. localbookshops.co.uk and LT Local). But what about seeing if it's in your local library?
If I want to check my local library, I can use their website, but it's not a great service, and I have to find my local library on a host of different local government sites, which use different protocols. Surely there's a central database of this stuff? So I called up the library, and was passed around a bit, and was finally told about OCLC, the organisation that holds all catalogue records for UK libraries. I'd come across the OCLC before in the form of WorldCat – a huge database of library holdings that, yes, does allow you to search for titles in your local library. However, its terms are quite restrictive, there's no open API, and I didn't use it much, preferring more free and more open services.
What I didn't know is that the OCLC is the supplier of library data for all UK libraries, which have to pay to upload their data – and then pay to get it back out again. I spoke to someone at OCLC (briefly – they're not that interested in individuals) and was informed that while it is possible to interact with their data at a programmable level, the fees for doing so are immense: in the thousands and thousands of pounds.
To me, this was a scandal. Why are our publicly funded libraries locked into a monopolistic relationship with a clearly greedy data supplier? Why are they paying thousands of pounds to access their own data? Why are the public, whose money is paying for this, locked out of the system?
Unsurprisingly, I'm not the only one to notice. The Open Library project was set up to provide a direct alternative to the OCLC, and yesterday Aaron Swartz, one of the people behind Open Library, posted Stealing Your Library: The OCLC Powergrab, a summary of OCLC's monopolistic practices and their latest, most damning initative:
Not satisfied with controlling the world's largest source of book information, it wants to take over all the smaller ones as well. It's now demanding that every library that uses WorldCat give control over all its catalog records to OCLC. It literally is asking libraries to put an OCLC policy notice on every book record in their catalog. It wants to own every library.

It's not just Open Library that's at risk here — LibraryThing, Zotero, even some new Wikipedia features being developed are threatened. Basically anything that uses information about books is going to be a victim of this unprecedented powergrab. It's a scary thought.

Fortunately, the new rules haven't gone into effect yet and it's not too late to stop them. But we need your help. Please, spread the word about this disaster and share this blog post. Sign our petition demanding that they stop. And, if you're a librarian or at a library, there's a lot more you can do. First, you can share your library catalog now, before the new policy takes effect. Second, you put your own license on the records you contribute to OCLC, insisting that the entire catalog they appear in must be available under open terms. And third, you can use your OCLC membership status to pressure the organization to listen to libraries instead of dictating to them. Together, we can stop this thing.
I'm going to be following this up in a number of ways. I've started by filing a freedom of information request with my local council, to see how much they're paying the OCLC and what, if any, efforts they've made to find other suppliers. Why don't you do likewise?