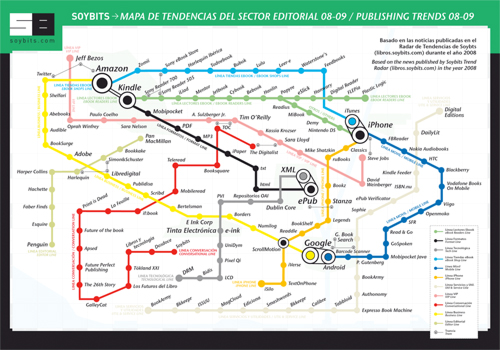 I'm off to India for a couple of weeks: don't expect too many posts, but I'll have lots to tell on my return.
No time to write up the excellent experience that was Bookcamp last weekend – keep your eye on the Penguin blog for more reports. There will be more to come.
Very pleased to see Bookkake and bkkeepr (twice) on the map above that's doing the rounds. 2008 was a good year, and there are many more plans for 2009. See you in February.