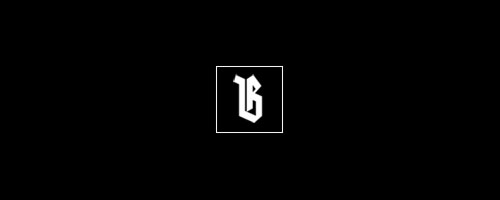 "How do you make a small fortune in publishing?"
"Start with a large fortune."
First of all, I must apologise for over a month's silence here at booktwo.org. I have, as I promised, been working on something, and it's finally available for inspection. I hope you won't mind me discussing it here: certain aspects of it are certainly germane.
The project is Bookkake, an entirely print-on-demand, and web-oriented, publisher. For those of delicate tastes, be warned that the initial books are all of a somewhat physical nature that is not unrelated to their status as literature, and the name is a direct reference to a sex act. There are reasons for all of these things.
Bookkake has been in development for over a year and a half. As well as a personal project in which I take much pride, it is also intended to be a model for how small, independent and risk-taking publishers (and even some big ones) can survive in the current times. With past and recent events including the near-destruction of Dedalus Books and the absorption and subsequent emasculation of Serpent's Tail, we're serious about making sure that voices like these survive.
I was assisted by a small grant from Arts Council England which helped with some of the set-up costs (and it should be pointed out, was in no way of the scale to trouble organisations suffering their own funding cuts), but contrary to the old saw above, Bookkake is not in the fortune-building or the fortune-breaking business. Print-on-demand and direct sales mean that we cut out much of the warehousing, distribution, and discounting costs that are currently causing so much trouble in the trade. Order a book from the Bookkake website and it is printed and shipped directly to you.
I've gone to a lot of trouble to address many of the doubts surrounding print-on-demand, and I'm more than aware that I have a lot to live up to following my recent criticisms of Faber Finds, among others. But I've done this in a number of ways: individual covers with a unified design theme, resetting the books in modern, digital-suited type and typography, and commissioning new introductions to each one, from established writers. I'm not saying this just to promote the books (although I'm hardly likely to shy away from it), but because this is the way great literature should be treated, and new advances in technology are not excuses to promote cheaper editions.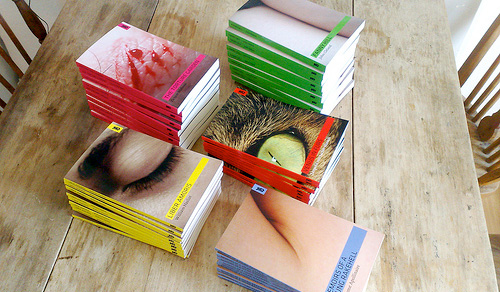 I also feel justified in using the term 'great literature' because Bookkake's opening list is one of classics: five titles that have been acclaimed elsewhere and long before I came onto the scene. This is partly a simple financial decision – the works are out of copyright, so Bookkake does not have to pay royalties to the long-dead authors – and partly thematic. The works represent the kind of works I wish to continue to publish: mould-breaking, exciting, and unafraid. I am already working on the second set of titles, which will include original works by current authors, but I love these ones too: I don't believe any but the most closed and conservative can fail to enjoy, and be moved by, John Cleland's immortal Fanny Hill, Hazlitt's impassioned Liber Amoris, or even Guillaume Apollinaire's hilarious Memoirs of a Young Rakehell.
At the moment the books are only available in the UK available in the UK and the US, and there are no shipping fees. There are also no special discounts available to the larger retailers, nor blanket guarantees of sale-or-return, terms which will not endear me to many bookshops, but are changes I have been urging on the trade, with good reason, for some time. I hope the more enlightened retailers will see their way to making deals which benefit both sides. The website, which is at the core of my approach, comes with extensive extracts, high-resolution covers, all the social media dooh-dahs and, most notably I think, entirely free ebook editions of every title. The latter is probably the most significant choice I've taken, but I firmly believe that by supplying interesting readers with the best version of what they can get elsewhere for free, I'll be rewarded with customer appreciation and loyalty.
So Bookkake is a project born almost entirely of booktwo, and of my desire to see publishing move with technology and survive as the guardian and helpmate of literature. But it's also another product of my own ongoing, irresponsible, ever-growing and never-sated love affair with books. I can't stop reading them, cherishing them, and trying to work with them, and I hope you'll continue with me on this journey as many of you have here at booktwo.org and previously at STML.
I will be continuing to blog here, I hope, although I will also be blogging full-time (such as that is) at the new Bookkake blog, mostly about literature, past and present, with an emphasis on forgotten writers, censorship and sexuality, as well as reflections on publishing at the sharp end. All of these are still extra-curricular activities outside my day job, so I can't promise anything, although subscribers to the RSS feed will continue to find links of interest to me and perhaps to you on the subjects of literature, technology and the future of publishing.
Wish me luck.