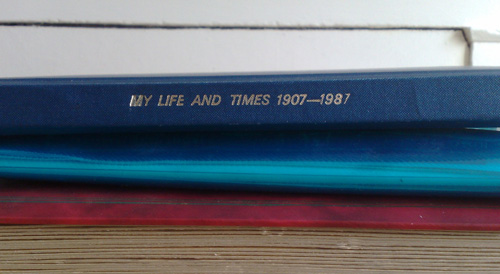 It's Remembrance Day today, 90 years since the end of the First World War, 63 since the Second, and all the others too, and it's always been resonant in my family. On my mother's side, there were lots of boys in the family: uncles, brothers and sons, who didn't come back, and on my father's side a smaller family but no less a part played.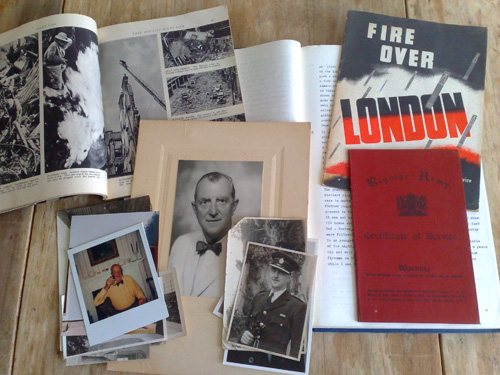 Last year, my father gave me my Grandpa's archive, comprising his photograph collection, some ephemera, and his memoirs, which he dictated to my Grandma, who dutifully typed them up, in the late 1980s. He had a pretty interesting life, running away from home in the East End of London aged 17 and lying about his age to join the Royal Engineers in 1924, seeing service in Egypt and the Sudan before returning home to join the Fire Service, which had always been his primary interest. He was the youngest Fire Force Commander in the Second World War, based in the West Midlands, and during and after the war he was repeatedly at the head of reform in the Fire Service, putting in place organisational practices still in use today. Among many other events, his memoirs contain a vivid recollection of the firebombing of Coventry in November 1940. Here's his obituary in the Independent (which contains only a couple of glaring errors).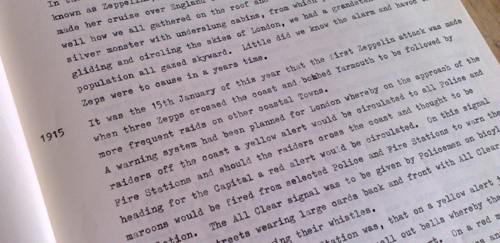 I've been trying to think what to do with this material, because I think something should be done. My Grandpa was no prose stylist, and it's unlikely that his memoirs will be of interest, except in small doses, to anyone without a professional interest in the history of the period, the prewar Army or of the postwar Fire Service – and blogs like this. But it definitely has value to them, so I think I need to get some copies made and make sure they're placed in the right archives. And while I'm doing that, I might as well get them digitised, made searchable and so on.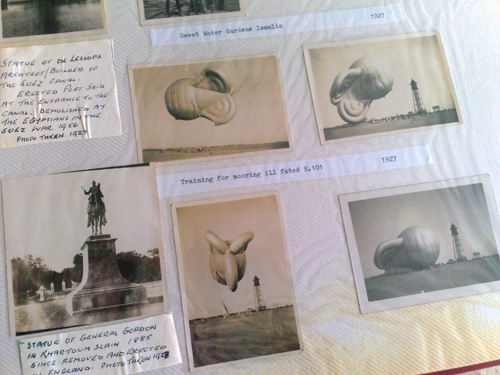 The photographs are quite wonderful, so I think scanning and Flickr'ing is in order for them. They haven't been particularly well-looked after, and they're degrading fast. There are so many stories, and so many people in here, and I'm such a geek about this stuff, it seems wrong to keep them locked up in these albums.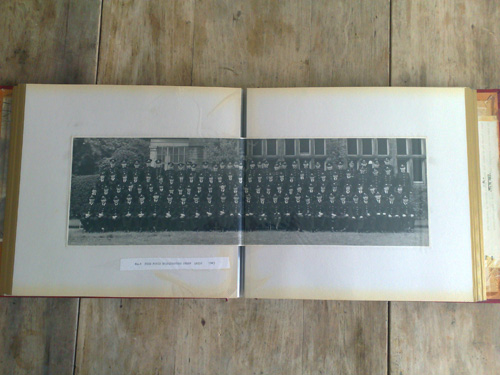 So, I'm looking for suggestions of what to do with this material, beyond what I've suggested. Are there accepted formats and channels for this sort of thing? Are there good precedents of how to do it that you can think of? And how should I go about getting the typeset digitised? I have some ideas, but I'd like to hear yours.