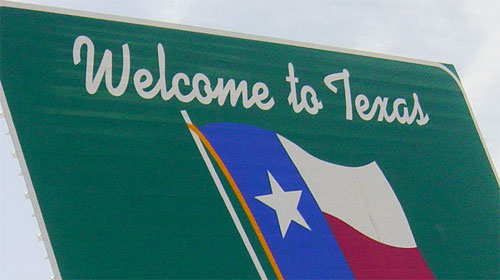 In March, I'm going to South By Southwest, the Austin, Texas-based megafestival encompassing film, music, and all things digital. I'm talking on a panel put together by Chris Heathcote about post-digital design, and why the future isn't just on screens, alongside Aaron Straup Cope and Michal Migurski of Stamen, and Ben Terrett and Russell Davies of RIG. It should be fun.
I've never been to SxSW before, and it has an interesting history of book-related stuff. After last year's debacle, there are panels analysing what went wrong – and plenty more on every aspect of the new book industry, and pretty much everything else under the sun.
The thing is, I can barely afford to go. And I'm not sure how I'll be spending the five days I'm there for. And so, I'm offering a good-size chunk of my time to any individuals or businesses who can't attend themselves, but would like a detailed report on the buzz, on specific panels or themes, from any part of the Interactive festival. Rates are negotiable, as is the mission, but if you can't attend, and would like some inside information from someone who understands the book business as well as the interactive one, and who will be having plenty of chats with interesting folk over those five days, get in touch.
Photo CC Martin LaBar