I just arrived in New York for a three-month residency at Eyebeam. I had a rough first week, but on Monday fellow resident Ingrid Burrington showed me the Department of Transport's online traffic cameras for New York City. I'd wanted to do a new rorsch-thing for a while (see, previously, Rorschmap and Rorschmap: Street View Edition) – and, as the streetview version was a little love letter to London, I thought I could redeem myself with this city by making it something nice: so I did.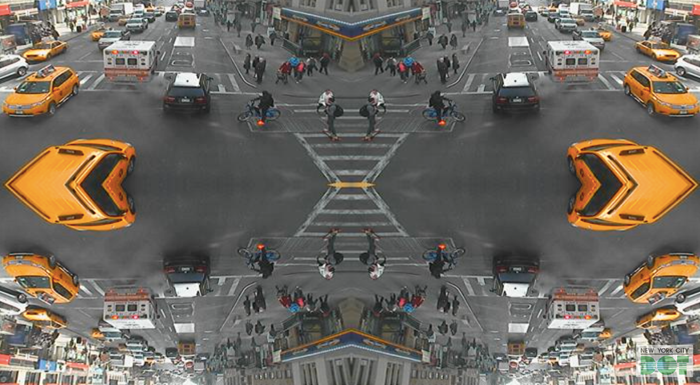 #Rorschcam NYC takes hundreds of live New York traffic cameras, from all five boroughs, and makes what I call rorsches out of them; simple, reflected auto-images – or the network dreaming the city.
They look pretty great at night too (see this Flickr set for more screen captures – but they're better live):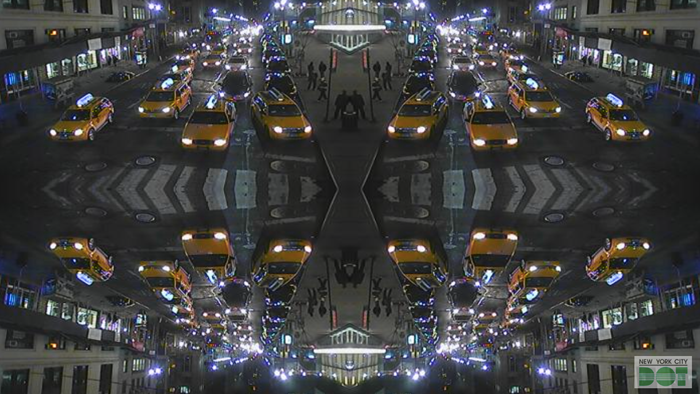 Like the city itself, it's a little grimmer, a little darker than London. And then you start to see the stories. Have fun exploring.