For over a year now, I've been working with the excellent team at Readmill. In that time they've grown from a couple of people in Stockholm with a good idea into an investor-backed team in Berlin with a product. They've also been enthusiastic proponents and supporters of Open Bookmarks.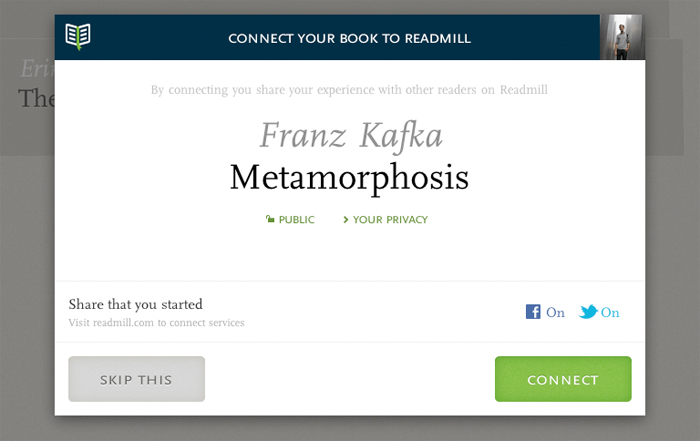 Earlier this year they released a simple, beautiful iPad app for electronic reading, one of best reading experiences you can have on the platform, which connects to the Readmill service to track and store your reading. Directly connected to several free ebook stores, you can also load any of your own epub files. And yesterday, they launched highlighting.
Highlights allow you to share and save bookmarks and notes in the books you read. As well as keeping its own record, it creates a permanent link on the web for sharing and commenting: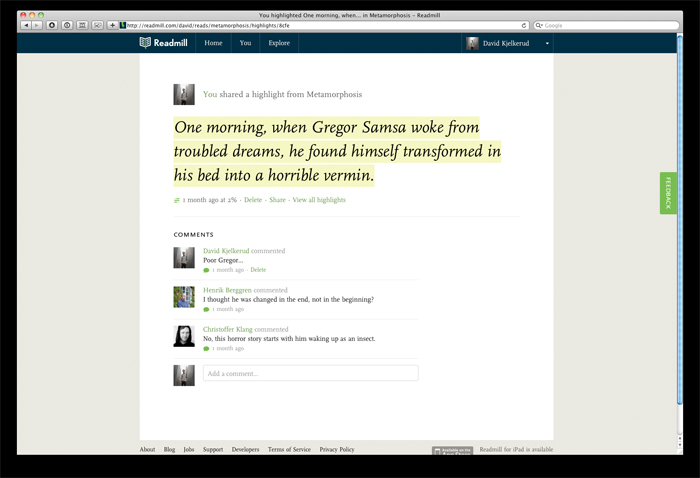 Highlights are central to Readmill's and Open Bookmarks' ideal of social reading: connected, portable and permanent. And in the true spirit of social reading, Readmill's API allows any other reading app, not just on iPad, to connect their users to a powerful bookmarking and sharing service, with the vision to making these as open as possible in the future.
Still in private beta, I'll be writing more about forthcoming features soon, but for the moment, Booktwo has 100 invites for curious readers and developers who'd like to test out the system: http://readmill.com/invite/booktwo. Get them while they're hot.