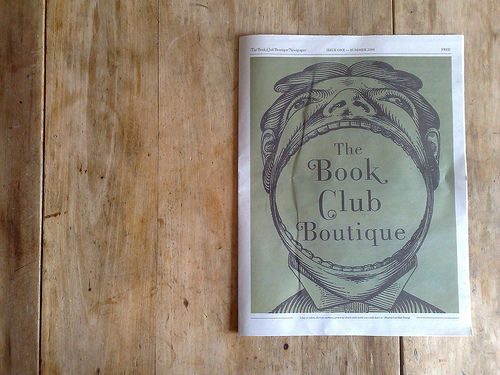 Recently, I did some work with Newspaper Club, the new startup from from the fine folks at the Really Interesting Group, building on their rather wonderful Things Our Friends Have Written On The Internet project.
Looking to test the systems they're working on and start building a portfolio of possibilities, they offered me the chance to create a newspaper from scratch. I jumped at the chance.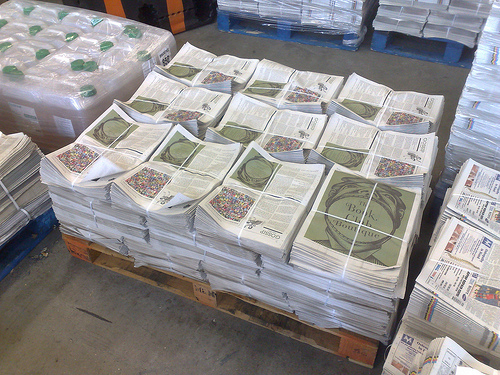 The Book Club Boutique is a weekly literary night in Soho bringing together new writers, performance poets and musicians in a suitably decadent atmosphere. Founded by Selena Godden and Rachel Rayner in January 2009, it's since hosted everything from book launches to open mic nights, Pink Gin summer parties to London short stories, and celebrations of Gay Pride and Burlesque Against Breast Cancer. I have not been notable by my absence at many of these events.
BCB is appearing on tour at a number of festivals this summer, and Selena and Rachel programmed all the literary content for Standon Calling, a small festival in Hertfordshire, which took place last weekend. We thought this would be an excellent opportunity to publicise the BCB and its writers, and a newspaper that festival-goers could read while lazing in the sun seemed like an excellent way to do this.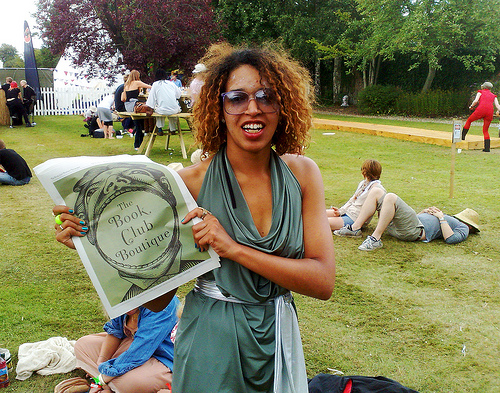 So we pulled together contributions from about 25 of the best BCB performers, including poetry, short stories, a horoscope and a gossip column, and even some paintings, and with much help from Newspaper Club I designed and made a 16-page newspaper true to the spirit of BCB.
We took it to Standon, where it went down a storm on some happily sunny afternoons, and we'll be distributing it around London in the forthcoming months. You can see more photos from the project over at Flickr, and look out for more to come…