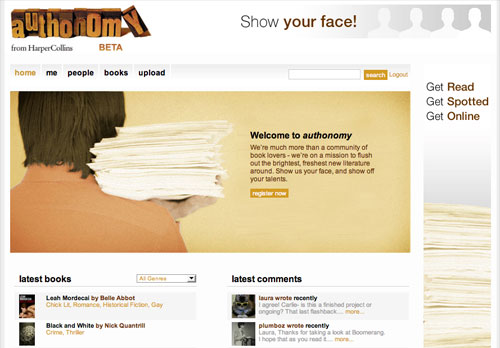 HarperCollins have just launched their online slushpile site, authonomy.com, in private beta. Authonomy allows budding authors to upload chapters of their work for the rest of the community to read and comment on.
There's been a lot of speculation about how this would be implemented, and at first sight it looks pretty good – HC haven't overreached themselves, they've simply created a site for people to join, upload their work, and read that of others'. Sounds simple, but many similar projects have failed thanks to scope creep.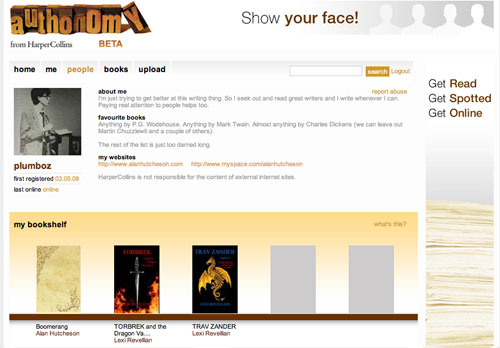 Every user gets a profile where they can create a virtual bookshelf showing which other writers' works they're supporting – authors get the chance to create their own "cover" for a work too, a pointless but satisfying little feature which is sure to go down very well indeed.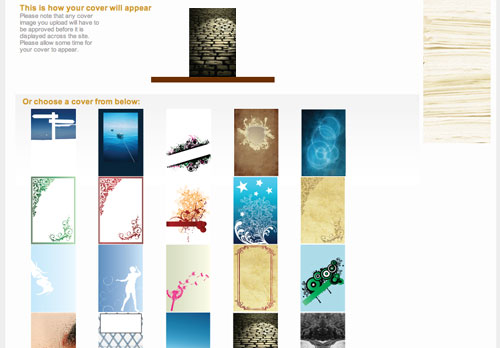 The real challenge, of course, is to persuade wannabe writers to post their work at all – in my own personal experience, unpublished writers are terrified of their work being 'stolen', enough to be suspicious of publishers themselves, let alone your average web surfer. The Front List, a previous attempt at a "YouTube for books"/"crowdsourcing the slushfile"-type site, solved this by hiding everything from non-members; one approach certainly, but not one likely to bring in the crowds.
Authonomy's FAQs wisely address many of these concerns, and they haven't done too much to break the site in the implementation, short of disabling right-clicking on book text. As they put it, "if someone really wants to pass off your efforts as their own they'll probably find a way" (Hint: turn off javascript). Their real attitude to the problem is more sensible: "here at authonomy, we believe that your talent is better displayed than kept hidden – and that the chances of good things happening are more likely the more hands your manuscript passes through, and the more people you enlist in your support."
On the technical side, users upload books by chapter (as few or as many as they like) in Word or RTF formats, which are then displayed as is – imagine hitting 'Output as web page' in Word, if you've ever done such a thing. It doesn't result in the prettiest pages, but it does mean the book appears on the site as the author made it, which is, quietly, quite a thing.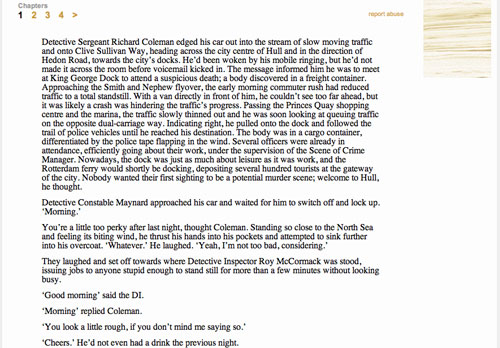 Authonomy has been a long time in the making, and in the wake of the disastrous relaunch of HarperCollins.co.uk, we feared the worst. But Authonomy (still very much in Beta, which HC.co.uk can't claim to be) looks like a very good little set-up which is bound to get plenty of attention and users. Nice one, HC.